Budget office fills gap left by politicised Treasury
I see the federal Auditor-General has been less than complimentary about the Turnbull government's cashless welfare card. The cheek! I say the man should be removed and replaced by a Liberal Party staffer forthwith.
Always provided the staffer has done at least a year or two of accounting at uni, of course. Wouldn't do for voters to gain the impression his chief qualifications were his years of loyal service as a ministerial flunky.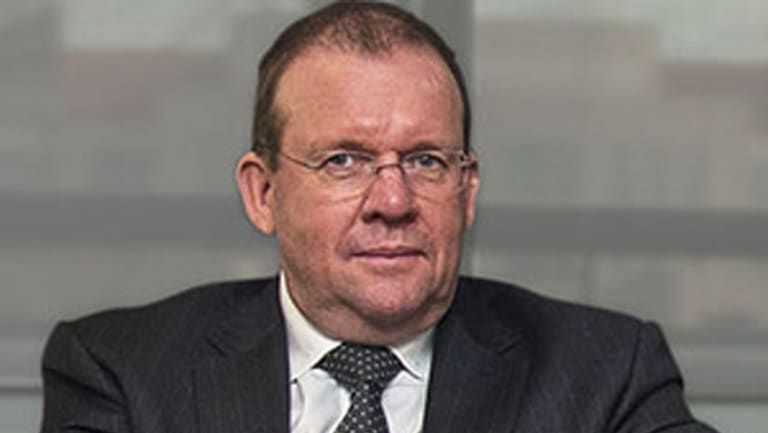 Auditor-General Grant Hehir has criticised the government's plans for a cashless welfare card.
If this ironic scenario seems over the top, it's not way over. If the present Auditor-General actually had incurred the government's serious displeasure, it would be more likely to wait until his statutory term had expired before replacing him with someone less likely to provide it – and us – with critical advice.
You don't have to be very long in the workforce to realise that one of the hallmarks of a bad manager is his (or occasionally her) penchant for surrounding themselves with yes-men. See that happening and you know you're in the presence of a disaster waiting to happen.
But installing a tame auditor-general wouldn't be a big step beyond the flouting of convention and good governance we've seen the government engaged in over the past two weeks.
Following Tony Abbott's unprecedented dismissal of the secretary to the Treasury in 2013, and his replacement with hand-picked candidate John Fraser, Malcolm Turnbull and Scott Morrison have now completed the politicisation of Treasury.
What an accomplishment for Malcolm  to include when he boasts in his memoirs about the glorious achievements of his reign.
Replay
With the sudden resignation of Fraser, he was replaced by Philip Gaetjens, whose service as chief-of-staff to Peter Costello and then Morrison himself was interspersed with his time as hand-picked secretary of the NSW Treasury, appointed by the O'Farrell government after it sacked the apolitical secretary it inherited from the Keneally government, Michael Schur.
The timing of Fraser's departure was portrayed as all his own inconvenient idea, which may well be true. But, with the federal election so close, it reminds me of a trick practised by the self-perpetuating boards of the mutual insurance companies of old.
Any director not wishing to serve another term would resign just a few months before his term expired. This would allow the board to select his successor, and that successor's name to go onto the ballot paper with an asterisk beside it, certifying to the voting punters that he was a tried-and-true incumbent.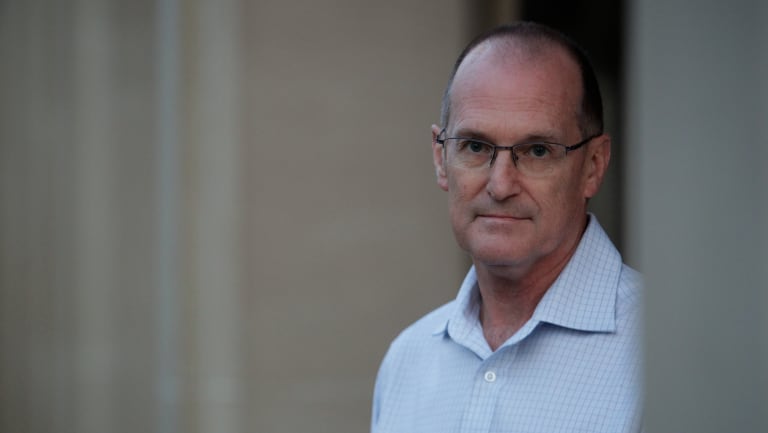 Incoming Treasury boss Philip Gaetjens recently departed his role as chief-of-staff to Scott Morrison.
Morrison then topped off this innovation in Jobs for the Boys by installing Simon Atkinson, a former chief-of-staff to Finance Minister Mathias Cormann, as a deputy secretary in Treasury.
Worse, Atkinson got the job to replace Michael Brennan, who's been moved up to be the new chairman of the Productivity Commission, which has had a long and proud tradition of independence, giving fearless advice to governments of both colours.
We'll see how long that lasts. Morrison tacitly admitted Brennan's appointment was questionable by using his press release to make Brennan sound like a career public servant, conspicuously failing to mention he'd been a staffer for two Howard government ministers and a Liberal Victorian treasurer, not to mention a candidate for Liberal state preselection.
My greatest fear is that the next Labor federal government will use this bad precedent to behave the same way, thus making the politicisation of government departments and supposedly independent agencies bipartisan policy. What a great step forward that would be.
Fortunately, as trust in the professional integrity of Treasury forecasts and assessments declines, the vacuum is being filled by the rise of the Parliamentary Budget Office, which has the same expertise as Treasury, Finance and the spending departments, but is independent of the elected government.
Just last week it produced a most revealing report on the sustainability of federal taxes, one Treasury would have had trouble getting published even in the good old days.
Its message is that there are structural vulnerabilities limiting the future revenue-raising potential of most federal taxes, with the main exception being income tax and that eternal standby of dissembling politicians on both sides, the supposed evil they only pretend to disapprove of: bracket creep.
This is the last thing either side would want us thinking about before the election.
After all, thanks to the budget's chronically overoptimistic forecasts and what-could-possibly-go-wrong 10-year projections of endless budget surpluses and ever-falling public debt, they can afford to turn the coming election into a tax-cut bidding war.
Vote for me and I'll cut taxes more than the other guy.
The budget office has punctured that happy fantasy. After the election, whomever we vote for will have to find a way to cover not just the cost of ever-growing but untouchable spending on health, education and all the rest, but also the tax system's built-in inadequacies.
Ross Gittins is the Herald's economics editor.
Source: Read Full Article