Dobbed in: ASIC reports rise in 'bad apple' financial advisers
The corporate regulator says it is witnessing a spike in the number of "bad apple" financial advisers dobbed in by their former employers, a "positive development" in a sector notorious for allowing poor performers to move from firm to firm.
The Australian Securities and Investments Commission's deputy chairman, Peter Kell, said the regulator had seen a "significant increase" in reports from advice firms about "problematic" financial advisers, to the point where ASIC's challenge was to "work out how we deal with that increased amount of reporting".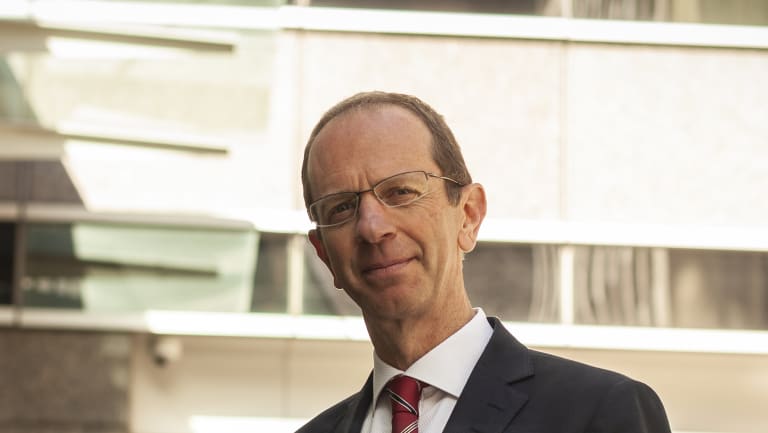 ASIC deputy chairman Peter Kell.
"We are getting more financial advice firms coming to us and reporting bad apples," said Mr Kell, speaking after a lunch in Melbourne on Tuesday.
"That was always a source of enormous frustration – they would let go an adviser who they knew was a very poor performer, who may have been engaged in borderline misconduct, they would just let them wander down the road to a new firm [and] they would provide no information to that new firm and they would provide no information to the regulator."
Mr Kell's comments follow a series of damaging revelations about the financial advice sector that have flowed from the banking royal commission, which was itself launched after years of scandals involving misconduct and unethical behaviour in financial advice – several of which highlighted how financial advisers who resigned under a cloud were able to quickly find work and new clients in a new firm.
Mr Kell, promoting a raft of measures aimed at boosting transparency for consumers in financial services, acknowledged ASIC had its own work to do on performance and openness.
"ASIC has put up its hands and said, 'we have to look at how we have performed as part of the overall issues that are confronting the financial services sector… we have sought to do a lot around improving our own processes, around being more transparent ourselves with what we do and why we do it," he said.
"We always have areas, no doubt, where we can look to improve."
ASIC, along with the Australian Prudential Regulation Authority, has promised to provide public data on the outcomes of life insurance claims, which Mr Kell said would be "world-leading" when it was launched. ASIC is also planning to collate and publish data on internal disputes involving customers and financial services companies, a measure Mr Kell said would "shine an important spotlight" on the treatment of customers.
Mr Kell said the royal commission had highlighted that some financial services companies had adopted a "minimal or technical compliance with the law" approach that had, at times, overridden "fairness and good customer outcomes".
"The message for the industry is that you need to ensure that your conduct, and your products, explicitly take into account issues around community expectations and fairness," Mr Kell said.
Source: Read Full Article