Next-gen banking still inaccessible for big chunk of Aussie customers
It was launched amid huge fanfare back in February, but five months later the New Payments Platform remains inaccessible to a big chunk Australian banking customers.
The platform was aimed at bringing banking into the 21st century by allowing people to transfer funds instantly and easily using just a phone number attached to a "Pay ID".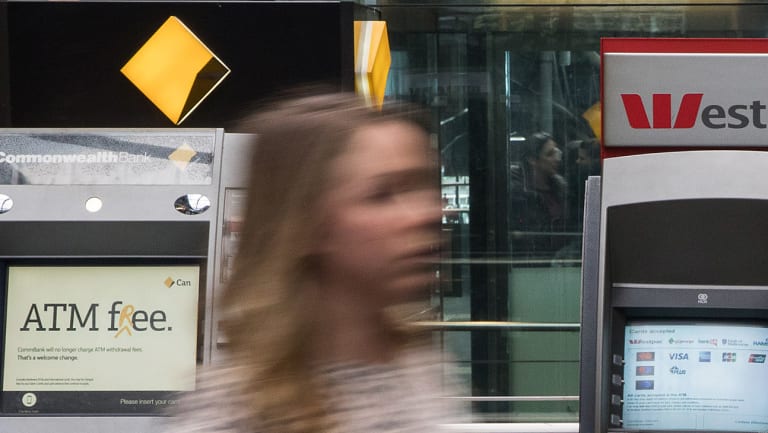 The New Payments Platform is not being offered at ANZ or Westpac yet.
More than 1.78 million Pay IDs have been registered to date.
Currently more than 65 financial institutions offer some form of access to the NPP but two of the big four — ANZ and Westpac — are yet to roll it out to their customers.
Collectively, ANZ and Westpac have more than 15 million banking customers.
Lots of smaller banks don't offer full NPP access either.
Commonwealth Bank offers full access to the NPP but its subsidiary Bankwest only allows people to receive payments using a Pay ID — not send them.
An NPP spokeswoman played down the delays and said the NPP launch was always planned to be a progressive ramp-up and not an instant switch-on with ubiquitous reach.
"This is generally how real-time payments platforms launch," she said.
She said Westpac and ANZ were participants of the NPP and were part of the industry effort to both build and fund the platform, alongside 11 other organisations including the Reserve Bank of Australia.
"Each participating financial institution has their own plans for rolling out services to meet their own business requirements," she said.
A Westpac spokesman said the bank remained committed to a progressive, staged roll out of its NPP capability but did not give a firm timeline.
"Initially, we launched to a small group of Westpac-branded consumer customers alongside the rest of the industry," he said.
"We are working hard to progressively add volume beyond this launch phase.
"Our commitment is to get it right so customers can have a safe and hassle free experience when our NPP capability is fully up and running.
"Westpac will communicate to customers as our NPP rollout progresses."
An ANZ spokesman said they were also taking a gradual approach to the rollout with about 1000 staff members using the NPP as part of a pilot.
"We have also opened up about 80 per cent of our accounts to receive payments via the platform and our customers across institutional, small business and retail are now receiving payments on a daily basis," he said.
"This gradual approach allows us to continue the rigorous testing necessary to ensure our customers get the best possible and safest experience."
Bankwest executive general manager of customer experience Andrew Chanmugam said due to the new nature of the service, Bankwest opted for a phased roll-out.
He said they would soon rollout a staged introduction of the service so customers could send payments as well as receive them.
"Now the platform is in place and we are about to launch NPP send, we are looking forward to building on this new, modern infrastructure to provide new overlay services that will create the payment efficiency and digital experiences our customers expect," he said.
Source: Read Full Article