Corporate air travel takes wing on economic revival
Online travel portals and airlines say the demand from companies is being led by essential services sectors like pharmaceutical, oil and gas, and power.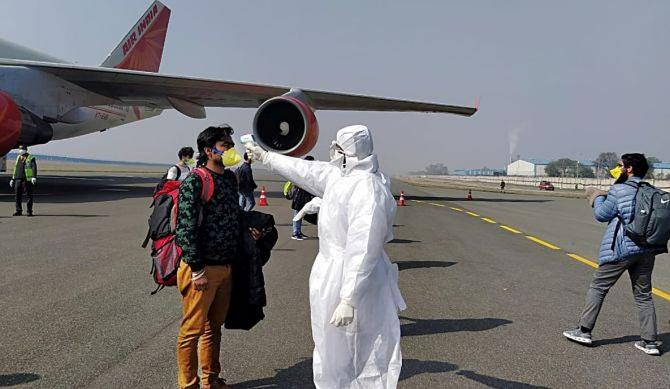 The travel sector is seeing demand from companies returning, with bookings expected to reach nearly 80 per cent of pre-Covid levels in the current quarter.
Online travel portals and airlines say the demand from companies is being led by essential services sectors like pharmaceutical, oil and gas, and power.
Information technology (IT) and consulting are yet to resume travel like before, but travel firms and airlines expect the situation to get better as vaccination picks up in India and globally.
"While leisure travel demand has been leading the recovery, we are encouraged to see early signs of improvement within the business travel segment.
"The recovery in small and medium enterprises is greater than in bigger companies, but both are showing encouraging signs," said Rajesh Magow, co-founder and group chief executive officer at online travel platform MakeMyTrip.
The firm has on-boarded more than 250 new mid-sized accounts over the past six months, and is seeing strong week-on-week growth across all metrics, including room nights, air segments, traffic, bookings per company, activation, and sign-ups, he added.
According to a report by Fitch Ratings, the Indian economy is now in a recovery phase, which will be supported by the roll-out of vaccines in the next few months.
Though forecasting dismal growth in the long term, the agency expects gross domestic product to expand 11 per cent in 2021-22 (April 2021 to March 2022) after falling 9.4 per cent in 2020-21, or FY21 (April 2020 to March 2021).
Thomas Cook said it was seeing business travel demand returning.
"At group level, our corporate travel business in India has issued over 85,000 tickets in (the first) nine months of FY21 (April-December 2020), with a significant quarter-on-quarter growth and an overall 800 per cent surge versus first quarter of FY21.
"These are very encouraging signs indicative of the growing confidence in travel from the business segment, with increased momentum towards recovery," said Indiver Rastogi, president and group head (global business travel), Thomas Cook (India).
There has been a marked decline in Covid cases in India since the beginning of the year.
From reporting over 100,000 a day in September, they were in the vicinity of 10,000 daily — a phenomenon that is not fully understood by scientists.
Yatra.com also saw a month-on-month increase in booking volumes in the quarter ended December, while January was better and the highest since the start of the pandemic, said Sabina Chopra, co-founder and chief operating officer, corporate travel and head industry relations, Yatra.com.
Airlines are seeing greater demand from businesses.
"The airline is seeing a positive response from the corporate sector, especially from the pharmaceutical, automobile, and construction segments.
"The demand from IT and consultancy firms is yet to pick up.
"Also Metro to non-Metro routes and markets such as Chandigarh, Patna, and Srinagar are doing well.
"Currently corporate sales are at 30-40 per cent of pre-Covid levels and we hope they will increase to 70-80 per cent in the next three months," said Sanjay Kumar, chief strategy and revenue officer, IndiGo.
A Vistara spokesperson also said the demand for business travel was 40-50 per cent of pre-Covid corporate traffic, and the demand for the premium cabins was also on the rise.
Photograph: ANI Photo
Source: Read Full Article