Marriott hotels to add 7 new properties in India
Five of these will be in leisure locations — two in Goa, and one each in Mahabaleshwar, Thiruvananthapuram, and Dehradun.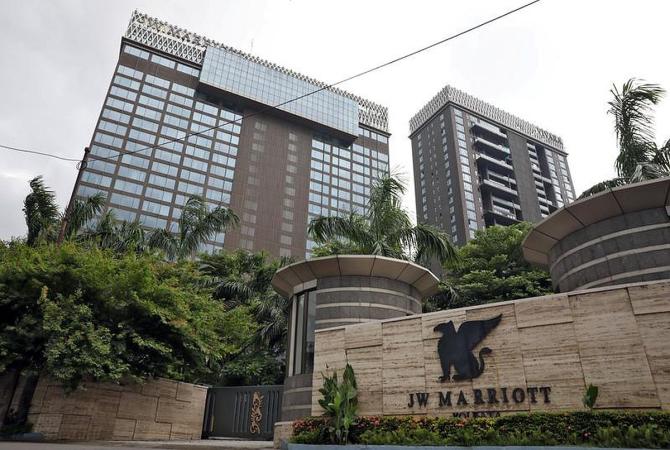 Marriott International is looking to make deeper inroads into leisure destinations as it seeks to make the most of domestic travellers' pent-up demand, said the company's top official.
The world's largest hotel operator will add seven new properties in India in 2021, five of which will be in leisure locations — two in Goa, and one each in Mahabaleshwar, Thiruvananthapuram, and Dehradun.
"The potential of the domestic leisure segment has been accelerated by the demand we are seeing as a result of the pandemic," Neeraj Govil, senior vice president – South Asia, Marriott International, told Business Standard.
The bulk or 87 per cent of India's leisure spending is on domestic travel.
A pricing premium these locations enjoy over their counterparts in metro cities is also prompting companies to commit higher investments.
As a group, Marriott is holding plenty of conversations around projects in high demand leisure destinations, said Govil.
Improvement in infrastructure (road, airports, etc) has made these destinations more accessible, he pointed out, adding that this will attract more investments from hospitality firms if the respective state governments market the destinations well.
Hotel developers who have been working with Marriott have started scouting for more locations for resorts.
"There is considerable appetite," Govil said.
While it may not happen next year, one can expect substantial growth in offerings over the next few years.
Most of Marriott's resorts expect a very good calendar year.
Govil attributes the strong demand to the fact that a lot of leisure customers are unable to travel abroad and are opting for more domestic holidays.
"Goa as a location is doing really well for us, with most of our properties running at 90 per cent occupancy," Govil said.
Other resort locations including Muss­oorie, Mahabaleshwar, too, are doing exceptionally well in terms of occupancy and rates, he added, pointing out that demand has been higher than what it was last year.
Meanwhile, at an aggregate group portfolio level, Marriott is operating at over 50 per cent occupancy, which is a marked improvement quarter-on-quarter, said Govil.
"We are hopefully headed in the right direction. We had a strong January and February.
"While this pales in comparison with Q1 of 2020, it's much better than Q4," he said.
With 125 hotels operating in India under various brands and 50 projects in the pipeline, the hospitality giant is going ahead in full swing.
Some of these projects had slowed due to the pandemic.
Hotel companies are looking to add an estimated 20,000 rooms in the country's top 10 tourist destinations, as they seek to make the most of the boom in the domestic tourism sector, according to Noesis Capital Advisors, a consulting firm.
Photograph: Rupak De Chowdhury/Reuters
Source: Read Full Article