Pandemic takes devastating toll on Black-owned businesses
Rick C. Wade is senior vice president of strategic alliances and outreach at the U.S. Chamber of Commerce, where he leads the Chamber's Equality of Opportunity Initiative. The opinions expressed in this commentary are his own.
Far too often, the opportunity to obtain an education, secure a job, access quality health care or provide for your family is still determined by the color of your skin.
While the work to close the racial divide is not easy, it must be done. This is more than a moral mandate — racial equality is also an economic imperative and a matter of America's competitiveness.
In its Business Case for Racial Equity, the W.K. Kellogg Foundation notes that our economy stands to gain $8 trillion by 2050 by eliminating racial inequalities, many of which resulted from historical race-based decisions, actions and policies such as segregation, redlining and mass incarceration.
This lack of opportunity and mobility is at the root of many of our country's social problems — crime, poor education, neighborhood decay and the like. And the combined effect has been particularly hard on Black-owned businesses.
U.S. Chamber of Commerce research shows that 66% of minority-owned businesses are concerned about permanently closing as a result of the pandemic. And a study from the National Bureau of Economic Research reports that 41% of Black-owned businesses have already closed from February to April 2020.
That's nearly half.
While the overall decline is noteworthy, the data shows that differences among business closure rates across racial and ethnic groups are even more striking. Black businesses experienced the most severe decline, followed by Latinx business owners (32%) and Asian (26%). In contrast, the number of White business owners fell 17%.
Black-owned businesses are not only job creators, but important anchors in our communities and threads in the fabric of our society. Strengthening, and in some cases rebuilding, the economic infrastructure in Black communities is critical to our country's success.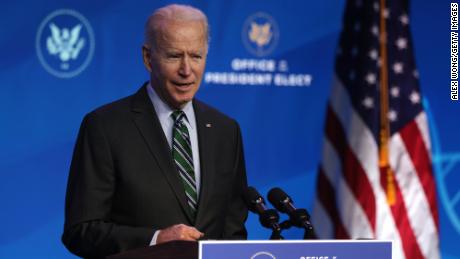 President Biden and Congress must work together to advance sound policies and initiatives that free up capital and contracts for Black-owned businesses. In addition, we can help Black business owners understand the global marketplace and access the global consumers outside America's borders.
Everyone must work together toward this goal: The Small Business Administration can work to streamline government lending processes and unbundle large contracts; the Department of Commerce can do more to include Black-owned businesses in international trade missions; the Export-Import Bank, which assists in facilitating US exports of goods and services, can expand its outreach and financing to Black-owned companies wishing to sell and export their products around the world.
Finally, we must ensure that people are prepared to fill the jobs that Black-owned businesses create. That requires developing targeted policies and programs to close the workforce skills gap and mitigate the automation risks Black workers face. Efforts should include enhancing opportunities for higher education, such as investing in Historically Black Colleges and Universities (HBCUs), strengthening job training and re-skilling programs and increasing access to apprenticeships and internships.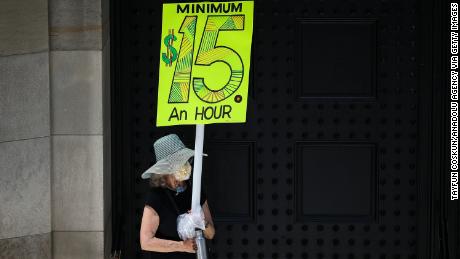 Elected officials alone cannot solve the economic disparities that have plagued America for years. The business community also has an important role to play. Targeted private sector investment in Black communities, enhanced access to corporate supply chains and the development of high-growth businesses that can create better, higher-paying jobs are critical steps to closing the gaps.
Working together — business and government across both sides of the aisle — we can accomplish real and sustainable change to address the racial inequalities that still exist in America and ensure that all people have a real chance to live their American Dream.
Source: Read Full Article