Vegetable prices might ease from September led by tomato: RBI Governor Das
Vegetable rates may ease from September, led by tomato prices, which have started showing signs of correction on the back of increased supply, Reserve Bank of India (RBI) Governor Shaktikanta Das said on Wednesday.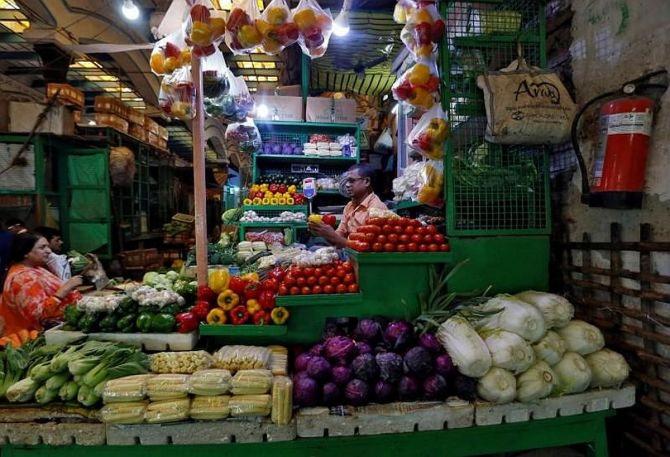 "Looking ahead, the spike in vegetable prices in July is starting to see a correction, led by tomato prices.
"New arrivals of tomatoes in mandis are already softening the prices, coupled with proactive supply management in the case of onions.
"We expect to see an appreciable slowdown in vegetable inflation from September," said Das, while delivering the 29th Lalit Doshi Memorial Lecture.
Headline consumer price inflation surged to a 15-month high of 7.4 per cent in July after staying below the 6 per cent upper tolerance band for the previous three months.
This increase was primarily on the sharp rise in tomato and other vegetable prices.
Notably, vegetable prices rose by 37 per cent on a year-on-year (Y-o-Y) basis, with tomatoes leading the surge at 201 per cent hike in prices.
As a result of these factors, inflation within the food category more than doubled, escalating from 4.7 per cent in June to a notable 10.6 per cent in July.
Core inflation — that is, the inflation excluding food and fuel — fell to 4.9 per cent in July.
"Although it is still elevated at 4.9 per cent, this steady easing of core inflation over the last five months is indicative of the ongoing transmission of monetary policy," Das said.
Governor Das further said that the central bank will stay watchful to ensure that propagation of food shocks into second-order effects are not allowed to take hold.
This could lead to more widespread and persistent inflationary pressures.
"Given the likely short-term nature of the vegetable price shocks, monetary policy can await the dissipation of the first-round effects of such shocks, which may produce short-lived spikes in the headline inflation.
"We will remain on guard to ensure that second order effects in the form of generalisation and persistence are not allowed to take hold.
"The frequent incidences of recurring food price shocks pose a risk to anchoring of inflation expectations, which has been underway since September 2022," he said.
He also said that despite the ongoing deficit in cumulative rainfall, the progress of the monsoon in July has cast a favourable light on the prospects of kharif crops, signaling potential relief for the agricultural sector.
Governor Das highlighted that the brighter outlook for cereal prices is a direct consequence of proactive interventions undertaken on the supply side.
However, the overall trajectory of food prices remains subject to a range of uncertainties, including sudden weather events, El Niño conditions, and geopolitical tensions that can swiftly influence the balance.
He said that it is necessary to be watchful of any risk to price stability and act appropriately and in time while reiterating that the central bank firmly focused on aligning inflation to the target of 4 per cent.
RBI has been maintaining status quo on policy repo rate for the last three consecutive monetary policy reviews, after raising the rate by 250 basis points to 6.5 per cent between May 2022 and February 2023.
Source: Read Full Article