Yellen says US banking system 'remains resilient' in wake of SVB collapse
video
Silicon Valley Bank meltdown looks nothing like 2008 crisis: Doug Holtz-Eakin
Kaltbaum Capital Management President Gary Kaltbaum, former CBO Director Doug Holtz-Eakin and FOX Business' Susan Li discuss U.S. regulators shutting down Silicon Valley Bank on 'Cavuto: Coast to Coast.'
Treasury Secretary Janet Yellen said on Friday the U.S. banking system "remains resilient" after U.S. regulators seized the assets of Silicon Valley Bank, roiling global financial markets and setting investors on edge.
Yellen met with officials from the Federal Reserve, the Federal Deposit Insurance Corporation and the Office of the Comptroller of the Currency on Friday to discuss developments surrounding SVB, according to a statement from the Treasury Department. 
"Secretary Yellen expressed full confidence in banking regulators to take appropriate actions in response and noted that the banking system remains resilient and regulators have effective tools to address this type of event," the statement said.
Financial regulators closed Silicon Valley Bank – the 16th largest in the country – on Friday afternoon after a run on the bank, marking the largest U.S. bank failure since the global financial crisis in 2008.
FED CHAIR POWELL SAYS INTEREST RATES ARE 'LIKELY TO BE HIGHER' THAN PREVIOUSLY EXPECTED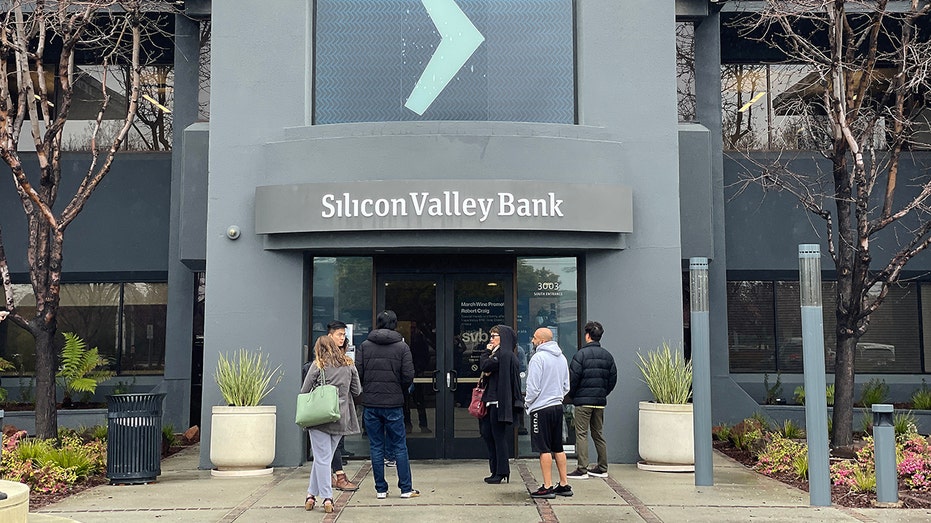 People line up outside of the shuttered Silicon Valley Bank (SVB) headquarters on March 10, 2023 in Santa Clara, California. Silicon Valley Bank was shut down on Friday morning by California regulators and was put in control of the U.S. Federal Depos ((Photo by Justin Sullivan/Getty Images) / Getty Images)

The Treasury Department did not immediately respond to a FOX Business request for additional comment about the bank's collapse.

Silicon Valley failed after depositors – mostly technology workers and venture capital-backed companies – began withdrawing their money as anxiety about the bank's situation spread this week. 

The bank acted as a major financial conduit for venture capital-backed companies, which have been hit hard in the past 18 months as the Federal Reserve has raised interest rates and made riskier tech assets less attractive to investors.

INFLATION STILL OUTSTRIPPING WAGES IN MOST US CITIES

Venture capital-backed companies were reportedly being advised to pull at least two months' worth of "burn" cash out of Silicon Valley Bank to cover their expenses. Typically, VC-backed companies are not profitable and how quickly they use the cash they need to run their businesses – their so-called "burn rate" – is a typically important metric for investors.

As of the end of December, SVB had about $209 billion in total assets and $175.4 billion in total deposits – including from some of the biggest names in tech, according to a news release from the Federal Deposit Insurance Corporation. It was unclear what share of these deposits were in excess of the insurance limits.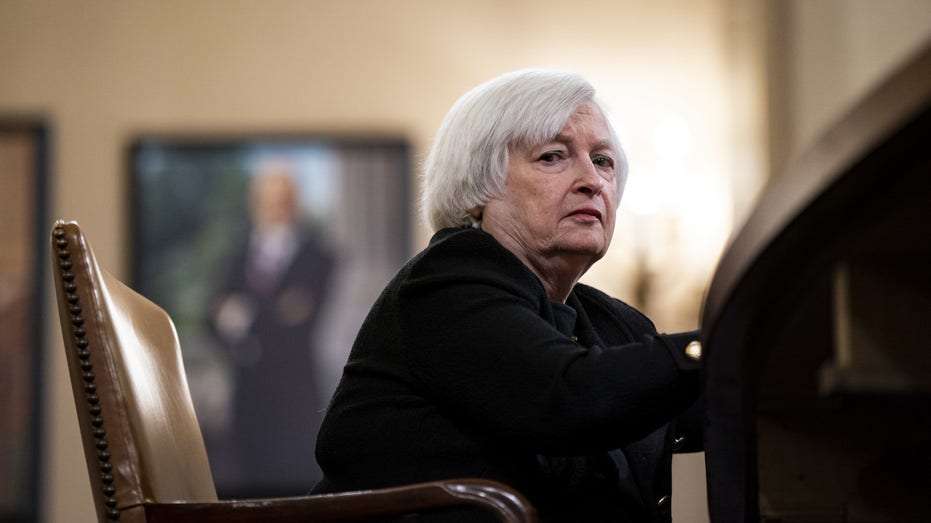 Janet Yellen, US Treasury secretary, during a House Ways and Means Committee hearing in Washington, DC, US, on Friday, March 10, 2023.  (Al Drago/Bloomberg via Getty Images / Getty Images)

The FDIC said all insured depositors will have full access to their insured deposits no later than Monday morning, and added that it will pay uninsured depositors an "advance dividend within the next week." 

Earlier in the day, Yellen said that Treasury is "very carefully" monitoring a few banks amid fallout from the Silicon Valley Bank crisis. 

"There are recent developments that concern a few banks that I'm monitoring very carefully and when banks experience financial loss it is and should be a matter of concern," Yellen said while testifying before the House Ways and Means Committee. She did not provide specific banks.

Experts say there is little risk of a domino effect within financial markets. 

CLICK HERE TO READ MORE ON FOX BUSINESS

"We do not believe there is contagion risk for the rest of the banking sector on the heels of SVB's struggles," said David Trainer, CEO of Nashville-based investment research firm New Constructs. "The deposit base from the major banks is much more diversified than SVB and the big banks are in good financial health." 

The Associated Press contributed to this report

Source: Read Full Article