Biden Dept. of Interior moves to remove 'derogatory' names from federal lands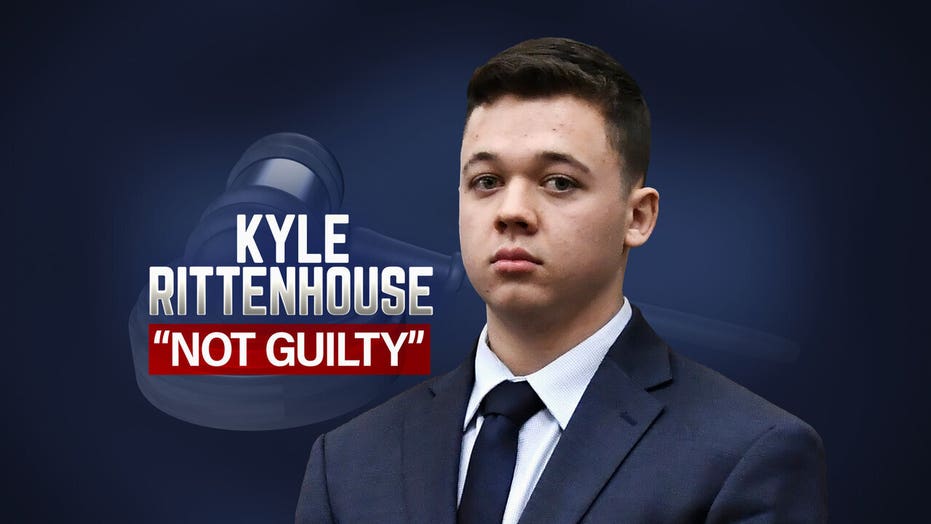 The Big Saturday Show – Saturday, November 20
On today's episode of 'The Big Saturday Show', the panel discusses the media and President Biden's response to the verdict of Kyle Rittenhouse being acquitted of all charges.
The Biden administration has begun the process of replacing the names of some of the nation's federal lands that have been deemed "derogatory."
Secretary of the Interior Deb Haaland announced in a press release Friday that her department has formally established a "process to review and replace" derogatory names such as "squaw" from federal usage.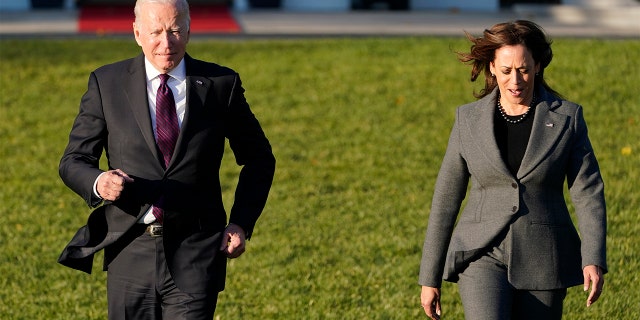 President Joe Biden, with Vice President Kamala Harris, arrives to speak before signing the $1.2 trillion bipartisan infrastructure bill into law during a ceremony on the South Lawn of the White House in Washington, Monday, Nov. 15, 2021. (AP Photo/Susan Walsh)
(AP Photo/Susan Walsh)
"Racist terms have no place in our vernacular or on our federal lands. Our nation's lands and waters should be places to celebrate the outdoors and our shared cultural heritage – not to perpetuate the legacies of oppression," Haaland said. "Today's actions will accelerate an important process to reconcile derogatory place names and mark a significant step in honoring the ancestors who have stewarded our lands since time immemorial."
The statement adds, "Secretarial Order 3404 formally identifies the term "squaw" as derogatory and creates a federal task force to find replacement names for geographic features on federal lands bearing the term. The term has historically been used as an offensive ethnic, racial, and sexist slur, particularly for Indigenous women. There are currently more than 650 federal land units that contain the term, according to a database maintained by the Board on Geographic Names."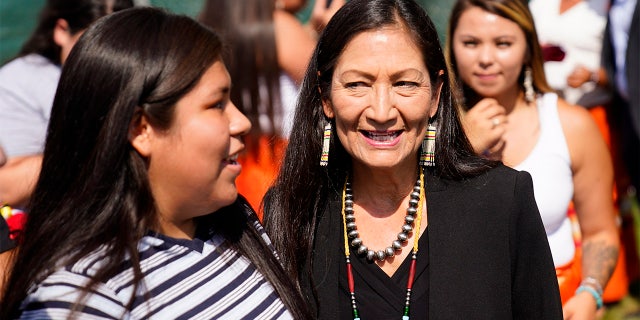 FILE – In this July 14, 2021, file photo, Interior Secretary Deb Haaland meets with young people from the Rosebud Sioux Tribe after a ceremony of the disinterred remains of nine Native American children who died more than a century ago while attending a government-run school in Pennsylvania.   (AP Photo/Matt Rourke, File)
(AP Photo/Matt Rourke, File)
The department created a Derogatory Geographic Names Task Force which will include diversity, equity, and inclusion experts from within the department and will require the task force to engage with Tribal leaders across the country on proposed name changes for federal lands.
"Together, the Secretarial Orders will accelerate the process by which derogatory names are identified and replaced. Currently, the Board on Geographic Names is structured, by design, to act on a case-by-case basis through a process that puts the onus on the proponents to identify the offensive name and to suggest a replacement," the department added. "The process to secure review and approvals can be lengthy, often taking years to complete a name change. Currently, there are hundreds of name changes pending before the Board. The newly established Federal Advisory Committee will facilitate a proactive and systematic development and review of these proposals, in consultation with local community representatives."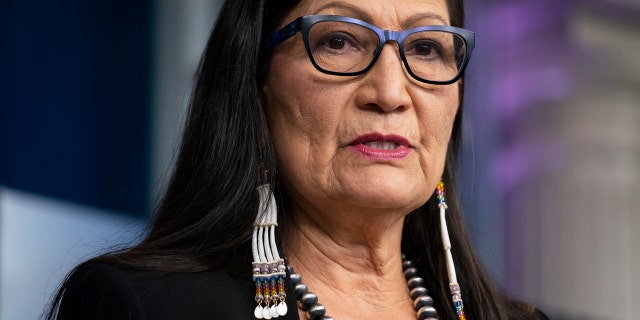 FILE – In this April 23, 2021, file photo, Interior Secretary Deb Haaland speaks during a news briefing at the White House in Washington. On Tuesday, June 22, 2021, Haaland and other federal officials are expected to announce steps that the federal government plans to take to reconcile the legacy of boarding school policies on Indigenous families and communities across the U.S. (AP Photo/Evan Vucci, File)
"Names that still use derogatory terms are an embarrassing legacy of this country's colonialist and racist past," said John Echohawk, executive director of the Native American Rights Fund, said in a statement responding to Haaland's move. "It is well-past time for us, as a nation, to move forward, beyond these derogatory terms, and show Native people — and all people — equal respect."
Source: Read Full Article