Biden's Afghanistan speech panned for being 'divorced from reality' on the ground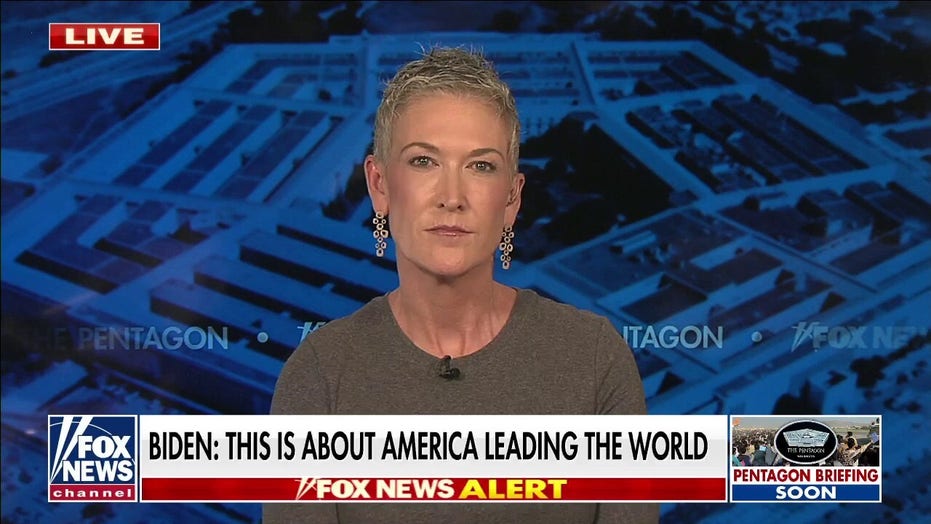 Jennifer Griffin pushes back on Biden's 'alternate reality' on Afghanistan evacuation
Fox News national security correspondent Jennifer Griffin says she couldn't fact-check the president's 'misrepresentations' of the U.S. withdrawal from Afghanistan fast enough during his speech.
Lawmakers quickly called out President Biden Friday for his White House speech on Afghanistan for not accurately depicting the reality on the ground.
GOP Sen. Tom Cotton, an Afghanistan war veteran, said Biden and his team "continue to be dangerously divorced from reality."
"How many firsthand accounts will it take to make them change their narrative?" Cotton, R-Ark., said in a statement to Fox News. "He should immediately authorize the military to stop this rolling humiliation, expand the perimeter at Kabul airport, and rescue Americans trapped behind enemy lines. We can't entrust the American people's safety to the word of the Taliban."
Among Biden's claims during a Friday afternoon news conference that were quickly debunked was his assertion that al Qaeda is "gone" from Afghanistan. Just minutes later, Pentagon spokesman John Kirby acknowledged that "there is an al Qaeda presence in Afghanistan," though he said they don't pose a significant threat to the homeland.
Biden also claimed he knows of "no circumstance" where American citizens were blocked from getting to the Kabul airport for evacuation, citing an existing agreement with the Taliban to allow safe passage.
"This is a lie," Sen. Marsha Blackburn, R-Tenn., tweeted in response. "My office has received reports of Americans unable to enter the airport."
Even Kirby, the Pentagon spokesman, didn't dispute reports that Defense Secretary Lloyd Austin told lawmakers earlier that some Americans had been beaten by the Taliban in Kabul. Kirby said the Biden administration is "certainly mindful" of these "deeply troubling" reports and the U.S. has told the Taliban it's "absolutely unacceptable."
Sen. Thom Tillis, R-N.C., said Biden appears to be "willfully ignorant" of the facts.
"The evacuation process is a nightmare," Tillis said in a statement.
"President Biden continues to shift blame, obscure facts, and whitewash a complete debacle," Ernst tweeted.
Rep. Nancy Mace, R-S.C., said Biden's lack of understanding of the situation in Afghanistan is having severe consequences.
"The White House is divorced from reality and our citizens in Afghanistan and our allies are suffering for it," Mace, the first woman to graduate from The Citadel military college, told Fox News. "We need to get them out and we need to get them out now."
Source: Read Full Article