GOP's 2024 Trump critics find new life with Manhattan indictment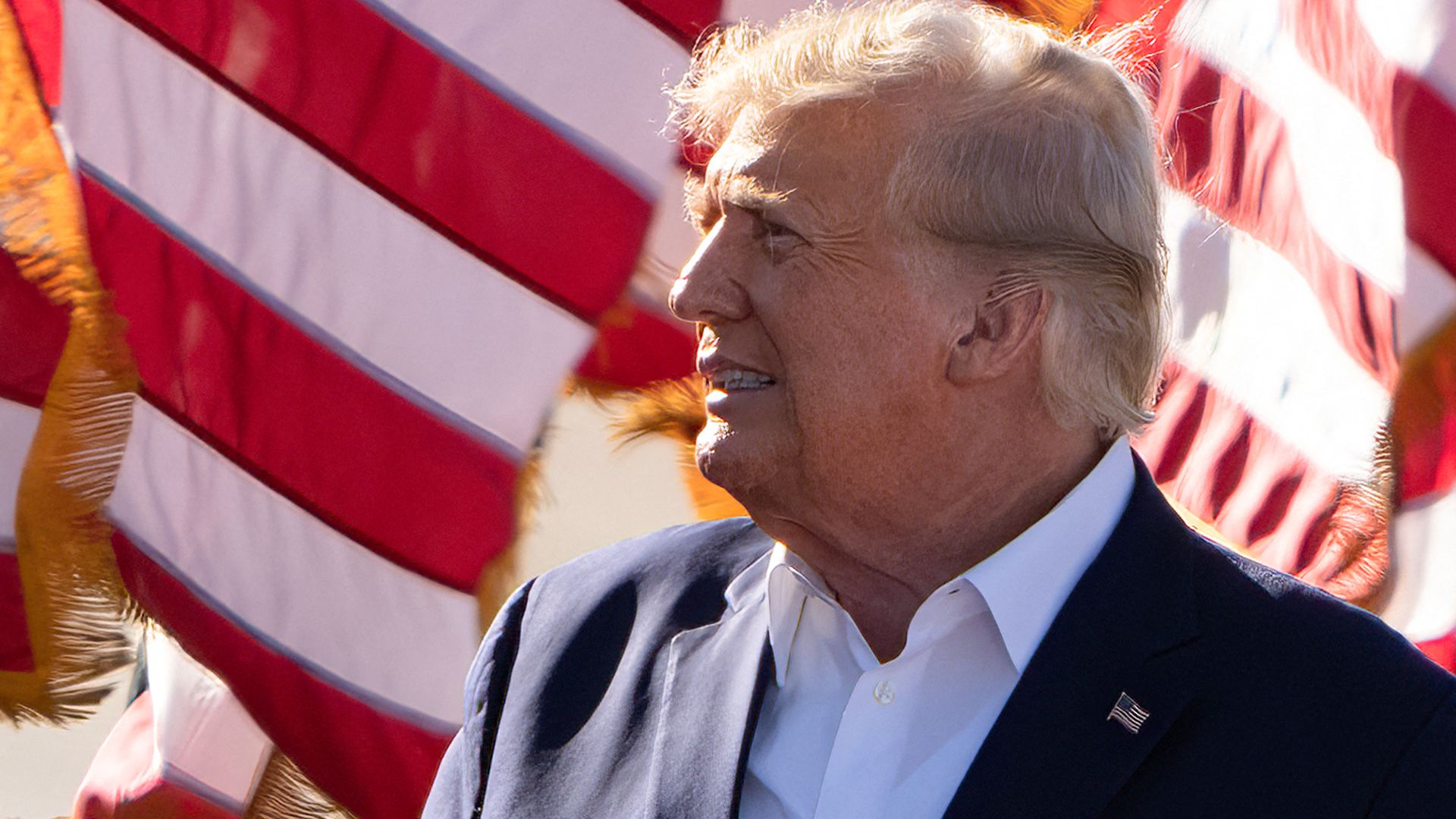 Photo: Suzanne Cordiero/AFP via Getty Image
Former President Trump's indictment by a Manhattan grand jury is enticing Republicans to jump into the anti-Trump lane, setting up a test of how deep his GOP support truly runs.
Why it matters: "[T]his is one of the most unpredictable political environments that I've seen in my lifetime," said former Arkansas Gov. Asa Hutchinson, who announced a presidential campaign on Sunday and insisted that the ostensible leader of his party should drop out.
Former New Jersey Gov. Chris Christie, who is seriously considering a presidential run, says he will never again support Trump.
"I can't help him. No way," he told Axios in late March. "When you have the Jan. 6 choir at a rally and you show video of it — I just don't think that person is appropriate for the presidency."
Between the lines: The emerging anti-Trump candidates, like Hutchinson and Christie, will have to court his voters if they want to seriously compete for the nomination.
Hutchinson and Christie, plus New Hampshire Gov. Chris Sununu, currently represent a small slice of the GOP.
"When I say 'non-Trump', I want to be able to speak to the Trump voters. I want to be able to speak to all of the party," Hutchinson told ABC News' Jonathan Karl on Sunday.
The big picture: Trumpworld has gotten a fundraising and polling boost in the days after news broke of his indictment, raising over $5 million and increasing his double-digit lead over his likely challenger, Florida Gov. Ron DeSantis.
Most Republicans continue to defend him against Manhattan District Attorney Alvin Bragg's criminal case over an alleged hush-money payment to Stormy Daniels.
Former U.N. ambassador and South Carolina Gov. Nikki Haley is continuing with her retail-politics focused campaign. Haley said the Manhattan case "is more about revenge than it is about justice."
DeSantis will not "assist in an extradition request" for Trump (a Florida resident) if he doesn't surrender voluntarily on Tuesday, he said.
Former Vice President Mike Pence called the indictment "an outrage."
Virginia Gov. Glenn Youngkin, speculated as a potential presidential candidate, tweeted that Bragg is "arresting a presidential candidate on a manufactured basis."
Entrepreneur Vivek Ramaswamy, former Secretary of State Mike Pompeo, and South Carolina Sen. Tim Scott all railed against Bragg.
Trump's indictment is sealed, so none of those commenting on it as a political stunt has seen it or know the specific charges involved.
Source: Read Full Article