House Republicans request records from Hunter and James Biden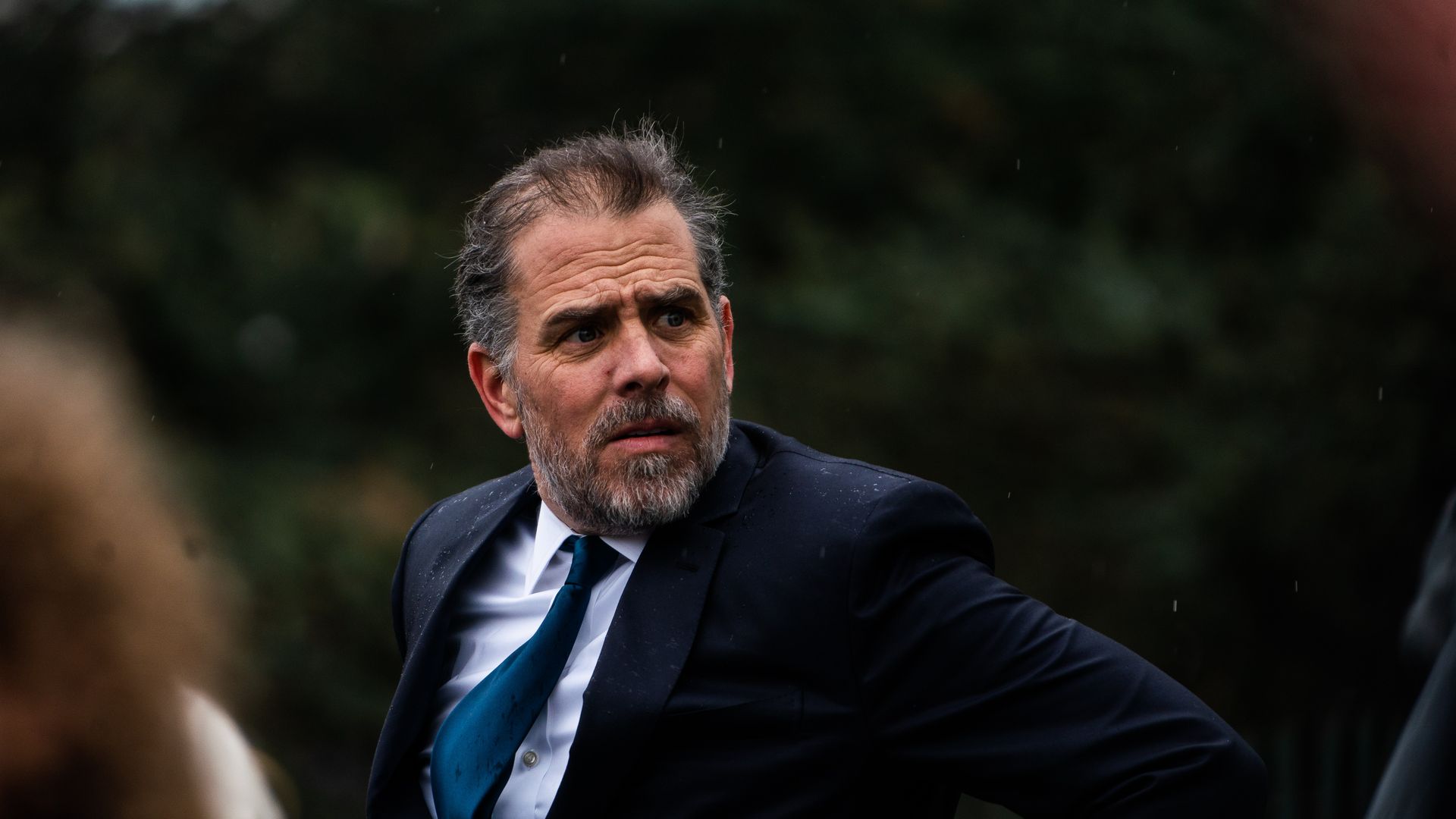 Hunter Biden during the White House Easter Egg Roll on the South Lawn on April 18, 2022. Photo: Demetrius Freeman/The Washington Post via Getty Images
House Oversight Chair James Comer on Thursday requested records from Hunter Biden and James Biden "related to President Biden's involvement in his family's business schemes," the committee said in a statement.
Why it matters: It's the first known official request for documents from the president's son Hunter Biden and the president's brother James Biden relating to their family's business practices.
Driving the news: "Hunter Biden, James Biden, and [Biden family business associate] Eric Schwerin are key witnesses in our investigation of Joe Biden's involvement in his family's international and domestic business schemes," Comer said.
"The American people deserve transparency and accountability about the Biden family's influence peddling," he said.
Comer in the letter to Hunter Biden said: "Evidence shows that you engaged in foreign business deals with individuals who were connected to the Chinese Communist Party and received significant amounts of money from foreign companies without providing any known legitimate services."
CBS News first reported the requests for information.
The big picture: House Republicans are using their subpoena power to launch a wave of investigations into the Biden administration, including many centered on Hunter Biden's business dealings.
Republicans on the House Oversight Committee have also zeroed in on Twitter's handling of reporting on Hunter Biden.
Republicans used a hearing on Wednesday to air the party's grievances about tech, Axios' Ashley Gold reports.
"In the runup to the 2020 presidential election, Big Tech and the Swamp colluded to censor reporting about the Biden family's shady business schemes," Comer said Wednesday.
What to watch: The committee requested the three individuals to produce the desired records by Feb. 22.
Editor's note: This is a developing story. Please check back for updates.
Source: Read Full Article