Manufacturers urge Biden to reverse tax changes that have hurt investment
video
Trump's tax reform was 'rocket fuel' for the manufacturing economy: Jay Timmons
National Association of Manufacturers CEO Jay Timmons discusses how Washington lawmakers can help bring manufacturing back to America on 'The Claman Countdown.'
Manufacturers are urging the Biden administration to reverse tax policies they say have harmed the competitiveness of the U.S. manufacturing sector as the president pushes his new budget proposal.
The National Association of Manufacturers (NAM) sent a letter to the Treasury Department's tax policy division warning that three recent changes to the tax code have had a negative impact on investment in domestic manufacturing.
"Manufacturers' ability to create jobs in the United States, invest in communities and effectively compete in the global economy is threatened by recent tax policy changes that make it more costly to perform research, buy machinery and finance capital investments," wrote Chris Netram, NAM's managing vice president for tax and domestic economic policy.
MANUFACTURING CONTRACTS FOR THIRD STRAIGHT MONTH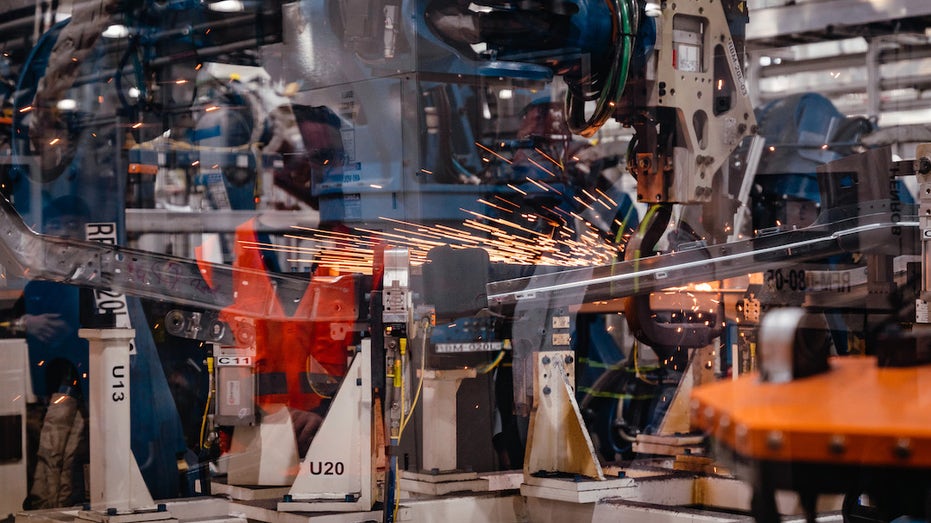 Robotic arms weld components of Rivian R1T electric vehicle pickup trucks at the company's manufacturing plant in Normal, Ill., April 11, 2022. (Jamie Kelter Davis/Bloomberg / Getty Images)

The first tax policy change that NAM asked the Biden administration to reverse is a change that, since the beginning of 2022, has prevented most companies from immediately deducting 100% of their research and development (R&D) expenses in the year those expenses are incurred. 

They're currently required to amortize, or gradually deduct over a period of years, those expenses from their tax bills. That effectively raises the cost of R&D activities, which the nonpartisan Congressional Budget Office noted in 2018 will "reduce the incentive to invest in R&D."

US MANUFACTURERS URGE HOUSE SELECT COMMITTEE ON THE CCP TO HELP AMERICAN BUSINESSES COMPETE WITH CHINA

Netram cited NAM's economic research that indicated that, in 2023, the U.S. economy would lose over 263,000 jobs — including nearly 60,000 manufacturing jobs — and about $82 billion in gross domestic product due to the change. 

"Manufacturers in the United States drive more innovation than any other sector, performing 55% of private-sector research and development in the U.S.," Netram noted. "In 2021 alone, manufacturers spent nearly $350 billion on R&D."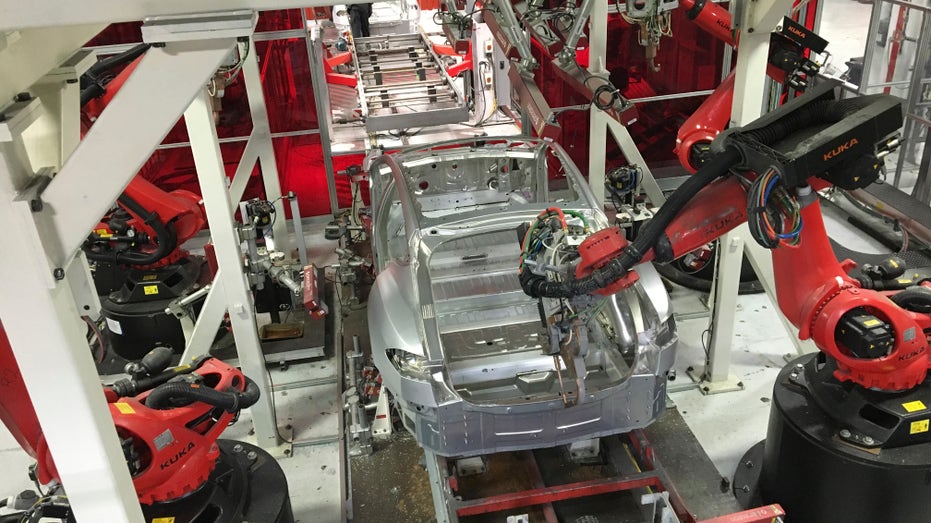 Tesla vehicles being assembled by robots at Tesla Motors' factory in Fremont, Calif. July 25, 2016. (REUTERS/Joseph White / Reuters Photos)

Changing the process for deducting interest on debt financing was the second policy change requested by NAM in Netram's letter. A stricter limitation on the deductibility of business also took effect at the outset of 2022, which capped the deduction to 30% of a company's earnings before interest and tax (EBIT) and excluded depreciation and amortization expenses that had previously been included in the deduction.

"This stricter limitation effectively acts as a tax on investment, and it makes the U.S. a global outlier," Netram explained. "Of the more than 30 OECD countries with an earnings-based interest limitation, the U.S. is the only one that employs an EBIT standard. It is significantly harder for the U.S. to compete when our manufacturers face such a competitive disadvantage."

MANUFACTURERS TO EPA: WE'RE LEADING AIR QUALITY GAINS, WE DON'T NEED MORE RULES

The third tax policy change NAM is urging the Biden administration to consider is to reinstate the 100% expensing deduction for the purchase of equipment in the tax year it was purchased, which had been in effect since 2017 but began being phased out this year. It will be eliminated entirely by 2027.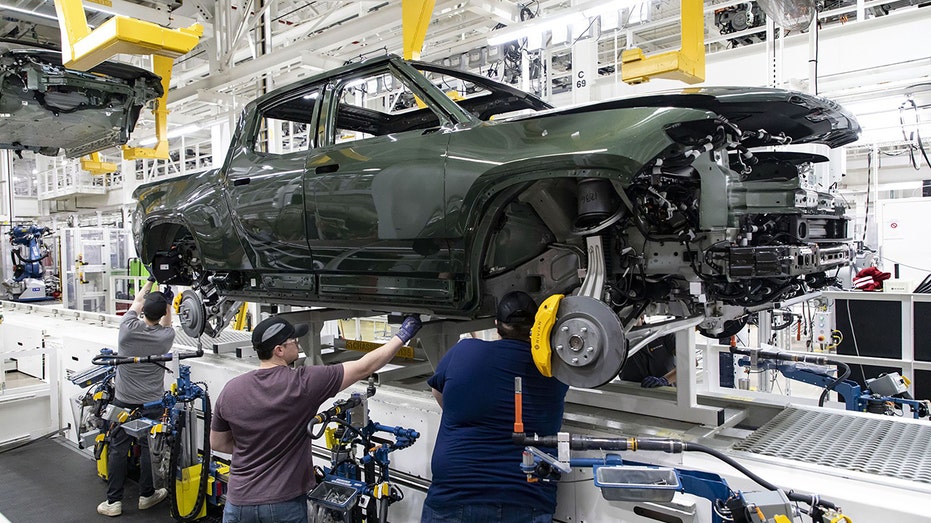 Workers lower an R1T truck body onto a chassis on the assembly line April 11, 2022, at the Rivian electric vehicle plant in Normal, Ill. (Brian Cassella/Chicago Tribune/Tribune News Service via Getty Images / Getty Images)

"If this occurs, it will be much more expensive for manufacturers to undertake job-creating investments and effectively compete on a global scale," Netram argued. He also noted the nonpartisan Joint Committee on Taxation, which helps analyze tax policy for Congress, found that manufacturing "led all sectors in the use of expensing by a wide margin."

GET FOX BUSINESS ON THE GO BY CLICKING HERE

Netram also pointed to several upcoming tax increases scheduled to take effect as areas where the Biden administration should proactively look and prevent them from taking effect. Specifically, in 2025, individual income tax rates will increase, the 20% deduction for pass-through businesses will expire and the estate tax exemption for family-owned businesses will be reduced by half.

"By supporting pro-growth tax policies — and supporting the reversal of damaging tax policy changes — President Biden can ensure that manufacturers, especially small manufacturers, can continue to invest in their operations, their workers and America's future," NAM's letter concluded.

Source: Read Full Article