Psaki says Border Patrol agents guilty of 'brutal and inappropriate' behavior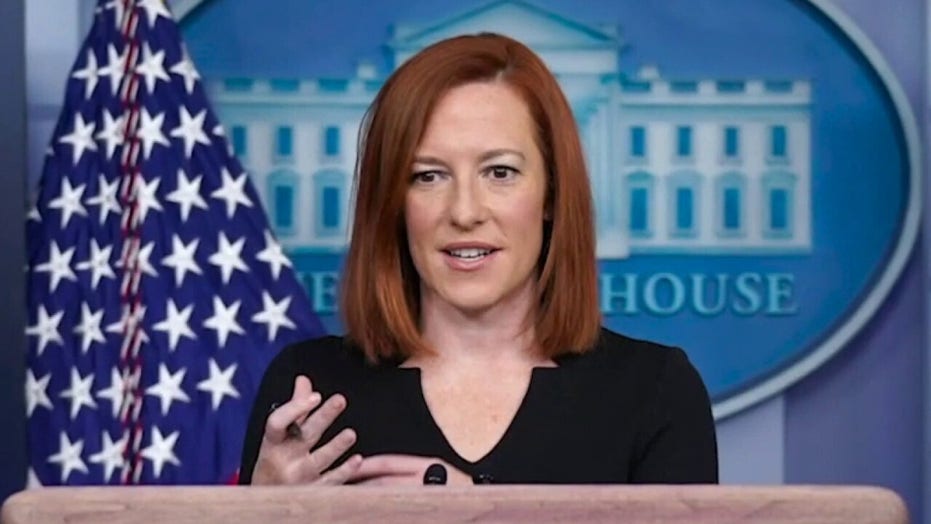 White House press secretary Jen Psaki holds a briefing
White House press secretary Jen Psaki on Wednesday slammed what she called "brutal and inappropriate" behavior by Border Patrol agents seen on horseback blocking migrants from entering the United States.
During her daily press briefing, Psaki was asked whether President Biden was living up to his campaign promise of restoring America's "moral standing in the world as a safe haven for refugees and asylum seekers."
"We understand and agree that this has been an incredibly heart-wrenching issue," Psaki responded. "We've watched the photos of Haitians gathering under a bridge, many with families, and the horrific video of the CBP officers on horses using brutal and inappropriate measures against innocent people."
Psaki was reacting to images of Border Patrol agents in Del Rio, Texas – where thousands of Haitians have surged in recent days – that showed agents on horseback blocking migrants from entering the U.S. and in one case grabbing onto a migrant's shirt.
"So as it relates to those photos and that horrific video, we're not going to stand for that kind of inhumane treatment and obviously we want this investigation to be completed rapidly," she added.
Adam Shaw and Peter Hasson contributed reporting.
Source: Read Full Article