Sens. Johnson, Baldwin condemn outside groups for trying to 'exploit' Waukesha tragedy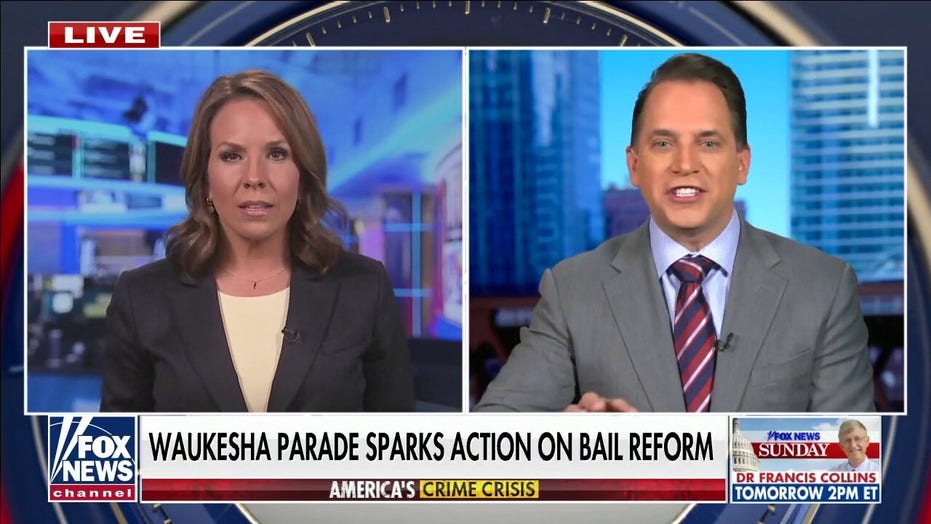 Waukesha parade sparks action on bail reform
Securities Fraud Attorney Andrew Stoltman on Darrell Brooks being accused of driving over woman.
Wisconsin's Democrat and Republican senators issued a joint statement Saturday warning of outside individuals or groups exploiting the Waukesha Christmas Parade attack for political gain and urged them not to do so.
"It has come to our attention that outside individuals or groups may attempt to exploit the tragedy that occurred last Sunday in Waukesha for their own political purposes," Republican Sen. Ron Johnson and Democrat Sen. Tammy Baldwin said in a joint statement. "As the U.S. Senators representing Wisconsin, one from each political party, we are asking anyone considering such action to cease and desist."
Senator Ron Johnson of Wisconsin along with other Senate Republicans slam CDC's new mask recommendations. 
(Getty Images)
The statement continued, "We have full confidence in the local officials who responded with extraordinary professionalism, competence, integrity and compassion. They have many difficult duties to perform in the coming days, weeks, and months, and they should be afforded the respect and support they deserve to undertake their responsibilities without outside interference."
The two senators explained that the top priority to "begin the healing process" is "providing comfort and support to surviving family members of the deceased, and those injured both in body and spirit."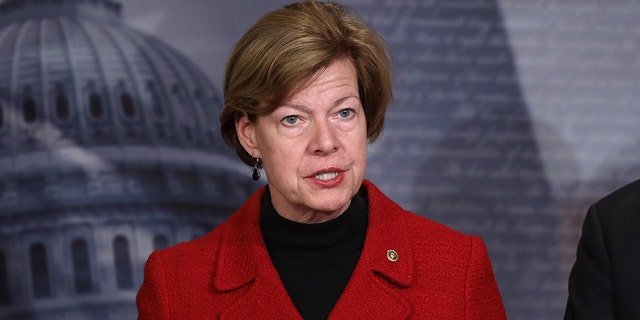 WASHINGTON, DC – JANUARY 27:  U.S. Sen. Tammy Baldwin (D-WI) speaks as Sen. Ben Cardin (D-MD) listens during a news conference at the U.S. Capitol January 27, 2020 in Washington, DC. The defense team will continue its arguments on day six of the Senate impeachment trial against President Donald Trump. (Photo by Alex Wong/Getty Images)
The statement also called for a thorough investigation and "full due process" while suggesting that a "politically charged atmosphere" makes those two things more difficult to achieve.
The offices of the two senators did not immediately respond to a request for Fox News Digital regarding specific political actors the statement was directed towards.
The joint statement comes roughly a week after 39-year-old Darrell Brooks Jr. plowed his SUV into the crowd at a Christmas parade in Waukesha, Wisconsin leaving six dead and injuring dozens.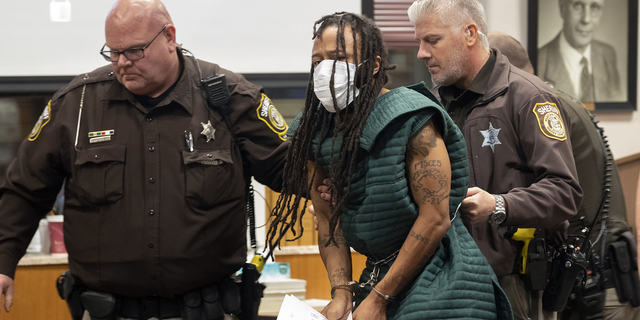 Darrell Brooks, center, is escorted out of the courtroom after making his initial appearance, Tuesday in Waukesha County Court in Waukesha, Wisconsin. 
(Mark Hoffman/Milwaukee Journal-Sentinel via AP)
A Waukesha court set bail at $5 million for Brooks in connection with Sunday's rampage. He faces life imprisonment if convicted on any of the charges of first-degree intentional homicide already filed. More are expected.
Eight-year-old Jackson Sparks succumbed to his injuries Tuesday, two days after the attack. Police previously identified five adults killed Sunday as Virginia Sorenson, 79, LeAnna Owen, 71, Tamara Durand, 52, Jane Kulich, 52, and Wilhelm Hospel, 81.
Fox News' Michael Ruiz and Stephanie Pagones contributed to this report
Source: Read Full Article