What Happened to Mahsa Amini?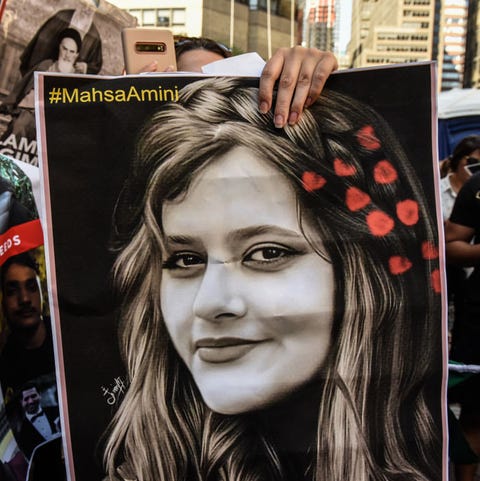 What has happened since?
Once news of Amini's death hit the news, days of protest began across the country and globally, in part thanks to the already-contested presence of Ebrahim Raisi at the U.N. this week. The hashtag #mahsaamini began trending on Twitter, with more than two million mentions; and pro-reform groups and feminist activist groups–including the U.S.-based, Iran dedicated, HRANA (Human Rights Activists News Agency)—began mobilizing. Protests yesterday resulted in the death of one member of the police and the now-widespread burning of headscarves and cutting of hair. Amnesty Iran, as well as the U.S. and French governments, have spoken out against her death.
The French foreign affairs ministry called for a fair and transparent investigation into her death, calling it a "profoundly shocking" event. The White House said: "Mahsa Amini's death after injuries sustained while in police custody for wearing an 'improper' hijab is an appalling and egregious front to human rights."
Tehran Police commander Hossein Rahimi claims Amini's death was an "unfortunate accident," saying she had a heart attack due to existing conditions. But Amini's father has hotly contested these allegations, saying he believes he has been given heavily-edited CCTV footage that contradicts her bruising and eye-witness accounts, telling the reformist-leaning Iranian Rouydad24 newspaper: "They said Mahsa had heart disease and epilepsy but as the father who raised her for 22 years, I say loudly that Mahsa did not have any illness. She was in perfect health. The person who hit my daughter should be put on trial in a public court, not a fake trial that results in reprimands and expulsions."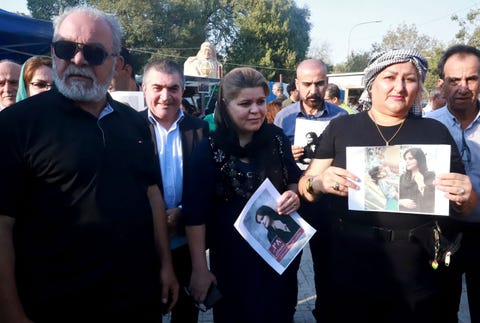 What is the situation for women in Iran?
The fact is, Amini's death was merely a match to an existing powder keg. By law since 1979, women in Iran must wear the hijab in public, however in practice, this has not been heavily enforced. That is, until the new president Ebrahim Raisi took power in 2021. Since then, there has been an enormous crackdown on the freedoms of women in Iran. On August 15, he even signed an order enforcing the country's dress code with a new list of restrictions.
Article 638 of the Islamic penal code says it is a crime for women to appear in the streets and in public without an Islamic hijab, but it is not clear whether the police have the arbitrary right to arrest citizens under this code without any form of court warrant. In fact, the actions of the so-called "morality police" have been heavily criticized by the U.N. Human Rights Office, which says the police have been targeting women and says they have verified videos of women being slapped in the face, beaten with batons, and thrown into police vans for just wearing a hijab too loosely. They have also been criticized by two of the most senior Ayatollahs in Iran.
Amini is far from the most high-profile case in recent months–though she is the most high-profile death. In July, 28-year-old writer and artist Sepideh Rashno was arrested for wearing "inappropriate clothing" and was one of many women (and men) to publicly protest Iran's "hijab and chastity day" on July 12 by removing their hijabs on social media. Rashno was then seen on state TV making an official apology. She was wearing full hijab and looked subdued. Human rights organizations, including HRANA, say she showed signs of torture and that she was likely one of many women forced into confessions. Rashno remains in custody, and her case attracted widespread protest and campaigning in August.
Now, Amini's death may have proved to be the last straw, as vast and violent protests continue against the regime. The acting U.N. high commissioner for human rights, Nada Al-Nashif has said: "Mahsa Amini's tragic death and allegations of torture and ill-treatment must be promptly, impartially and effectively investigated by an independent competent authority, that ensures, in particular, that her family has access to justice and truth."
Source: Read Full Article